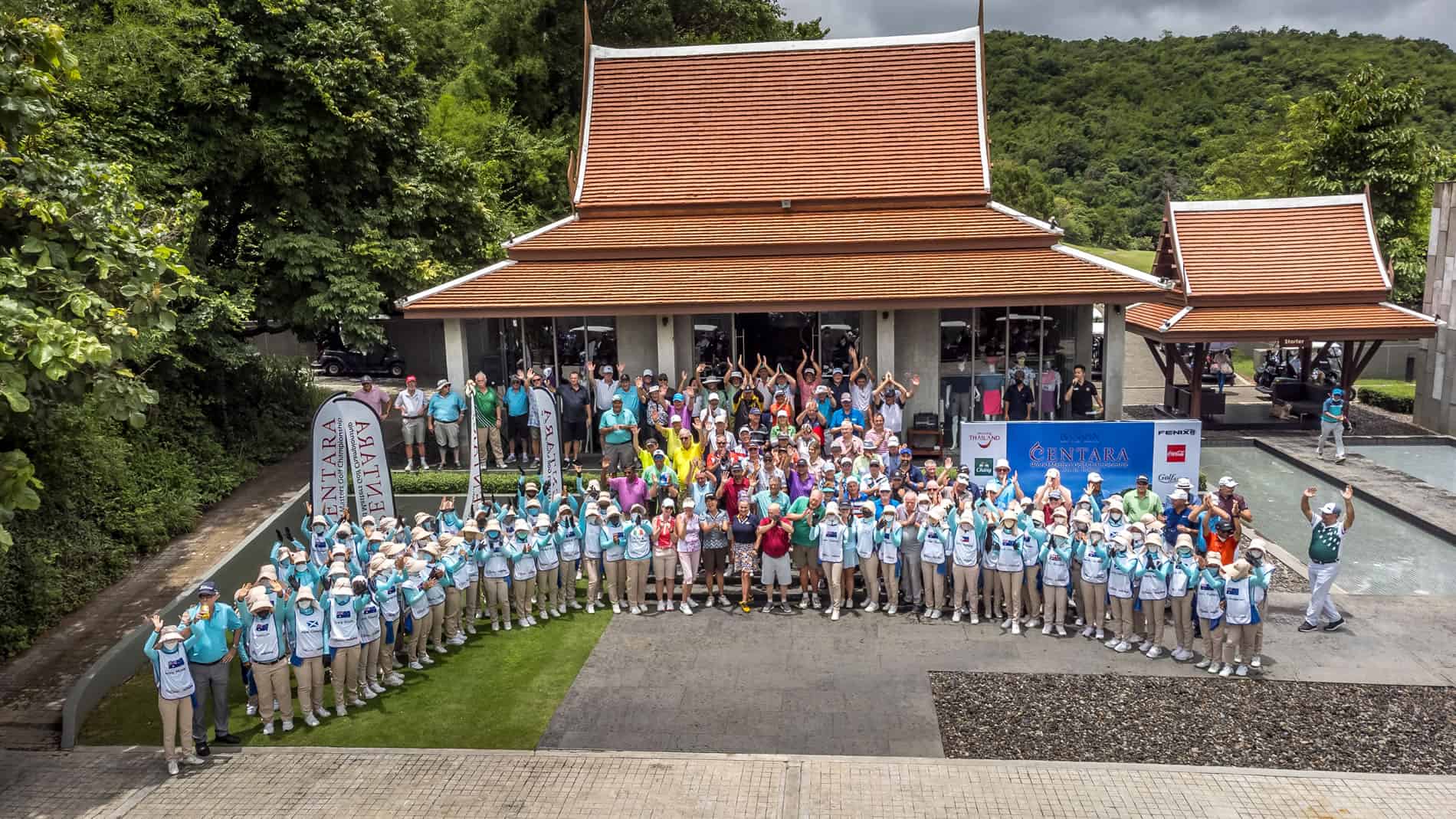 Hua Hin, Thailand, June 11, 2023 — Once again, the undeniable appeal of a four-round competitive amateur golf tournament infused with fun and camaraderie takes center stage in Hua Hin, Thailand. Over 400 golfers from 18 countries have converged on the illustrious 'Royal City' to participate in this week's highly anticipated 8th Centara World Masters Golf Championship.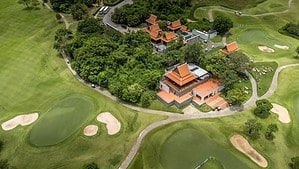 As the largest and most esteemed event of its kind in Asia, this tournament will span from Sunday through Friday, June 10th to 16th, held at Hua Hin's premier courses, the renowned Black Mountain Golf Club and the prestigious Banyan Golf Club.
Having proudly hosted more than 2,000 golfers since its inception in 2014, this year sees the return of numerous players for their third, fourth, and even fifth participation. While the Covid pandemic interrupted play in 2020 and 2021, this edition would have marked the tournament's remarkable 10th iteration had it not been for those unforeseen circumstances. The Centara World Masters was launched by Golfasian, a Thailand-based golf tour operator, and GoGolfing from Australia, both serving as visionary co-hosts.
This extraordinary tournament mirrors the structure and professionalism of renowned professional events, while maintaining a lighthearted and convivial atmosphere. Three age divisions for men, categorized into A, B, and C grades, as well as two divisions for women, featuring A and B grades, ensure that every participant has an equal chance to compete for prizes valued at more than US$30,000.
While Australian golfers make up the majority of the field, the event boasts a vibrant international presence with participants traveling from far-flung locations such as Norfolk Island, Pakistan, New Caledonia, Qatar, Japan, Malaysia, Portugal, New Zealand, India, the UK, UAE, USA, Thailand, Germany, Papua New Guinea, and South Africa.
"The triumphant return of the Centara World Masters revitalizes Thailand's tourism landscape, uniting golfers from around the world in a harmonious swing and solidifying Thailand's reputation as an unparalleled golfing paradise," states Mark Siegel, the managing director of Golfasian and one of the esteemed co-hosts.
Peter McCarthy, the CEO of GoGolfing, adds, "Bringing together a multitude of golfers and partners from 18 countries for this cherished week of golf, camaraderie, and entertainment is an achievement worth celebrating. The immense joy that the Centara World Masters brings to participants reaffirms its status as the pinnacle tournament for club golfers throughout Asia."
Furthermore, the success of this tournament has paved the way for similar multi-age, multi-division competitions for both men and women in captivating destinations like Pattaya and Phuket in Thailand, as well as Danang in Vietnam. These extraordinary events are also masterfully organized by the visionary minds at Golfasian and GoGolfing.
Year after year, the Centara World Masters proudly kicks off the tournament season, with Hua Hin serving as its radiant focal point. This picturesque city gained international acclaim as one of Thailand's pioneering beach resort destinations in the 1920s when a visionary train line connected Bangkok to Malaysia and Singapore. This historic railway also laid the groundwork for Thailand's very first golf course, the iconic Royal Hua Hin, which remains open to the public, inviting golf enthusiasts to embrace its heritage.
Notably, the Centara Grand Hotel, an epitome of heritage and elegance nestled against a stunning seaside backdrop, celebrated its centenary last year. Recognized as one of Asia's premier heritage hotels, it not only provides accommodation for many participants but also serves as the magnificent venue for tournament functions held after each day's play. The Centara Grand Hotel proudly assumes the role of the headline sponsor, further solidifying its commitment to the event's success.
Joining this illustrious partnership are other esteemed sponsors, including the Tourism Authority of Thailand, Banyan Thailand, Chang, Mizuno, and Coca-Cola, collectively contributing to an unforgettable experience for all participants.
For comprehensive tournament information and to stay updated with the latest golf events, please visit www.thailandworldmasters.com. If your passion for amateur golfing adventures continues to soar, be sure to explore the captivating lineup of tournaments at www.vietnamworldmasters.com, www.golfasian.com, or www.gogolfing.net.au. Prepare yourself for an extraordinary golfing odyssey where camaraderie blossoms, cherished memories unfold, and the enchantment of the game reigns supreme.