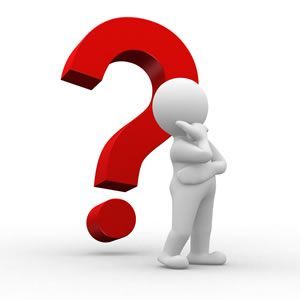 By Mark Siegel, www.golfasian.com,
How many clubs should I pack for a golfing trip abroad? Should I bring a full set?
Weighing both the pros and cons of bringing your own golf clubs to Indochina, my advice is that if your trip is mainly for golf, you will be happier using your own full set of 14 clubs. You will feel more comfortable, confident and not have to get used to anything new, thus promoting better scores in the process. On the other hand, if you are travelling more for sightseeing, business, or have arranged your own golf and transfers, then I would suggest renting clubs at each course.


How do I ensure the safety of my golf equipment during travel, especially during transit?
In the case where golfing in Indochina is your main holiday objective, you most likely would have booked your Indochina golf holiday through a specialized golf tour operator such as Golfasian who is well equipped to properly handle and secure golf equipment and has already factored in baggage transfers into your package.
Should I invest in a special travelling case to protect my clubs?
Often, I get this question from clients of my golf travel company? Actually, I too wrestle with this question. When I pack to leave on a golf trip, the main conundrum is always which travel bag should I use for my clubs? Should I take the hard case, the one that looks like a portable coffin, the soft sided case which runs the risk of club damage from the gorillas that seem to work in airport baggage handling, or the soft-sided hybrid?The problem with these options is that they each require that I pack my clubs into a travel bag that I will have to later remove and store after reaching my destination. At times like these I think, wouldn't it be great to just slip my clubs into a bag that was designed for both travel and play. Recently, I have found just that. Sky Explorer by Porterline is a beautiful, fully functioning golf bag, with space for everything you would normally put in your carry bag, but with travel accessories like wheels, a telescopic handle for easy transport and a hard top to protect your clubs from damage. I never thought I would find a golf travel bag that could be so easy. What makes the Sky Explorer tower over and above other hybrid travel/playing bags is that it looks and functions exactly like a real golf bag. In fact, it's hard to tell the difference, even when you are standing right next to it. When you arrive at the airport you lift the bag off the carousel, pull the telescopic handle and walk away. The skate wheels are smooth as silk and the centre of gravity is surprisingly balanced. Once you check-in at your golf course, you remove the hard top, replace it with the padded soft cover, clip on the detachable shoulder strap and you're good to go, no bulky travel bag to store. The Sky Explorer is as easy to handle by your caddie as most carry bags.


Other essentials to take on your golfing travel to Indo-China aside from the standard equipment?
In addition to your golf clubs there are the 7 essential items to bring when golfing in Indochina.

The tropical sun is much stronger than in the west, especially in winter, and too many a visitor has suffered severe sunburn after playing only one round in Indochina. This is easily avoidable if you bring light colour clothing to deflect the sun, Sun block (the highest SPF available), and a golf cap.

A rain cover is an excellent idea as you never know when a Indochina downpour will occur. The good thing is any rain, even during the middle of the rainy season, will cool things off and is unlikely to stop your round for too long, at most 1 hour.
If you want to be useful, also bring some band-aids (plaster). You never know when a blister, insect bite, or scratch will require some minor on course first-aid.
Perhaps the most important thing to remember about going to an Indochina golf course, and in fact any golf course, is a good attitude. This is rarely included in a "must bring" list, but I find if you make a conscious effort to be positive, that you are much more likely to score well, thus ensuring a good time on the links and a memorable golfing holiday in Indochina.
Most of the golf courses in Indochina accept credit cards for purchases in the pro shop such as caps, balls and gloves. However, sometimes they're systems can go down and in any case all Indochina golf courses require cash for caddies, so make sure you have ample cash available for any purchases. Around 15 US Dollars per round should be fine.
Bring an umbrella, not just for the rain but to give you shade from the sun. You will need it during the hot season. As strange as this seems a golf umbrella can lower on course temperatures by more than 5 degrees and make the difference between being dehydrated and exhausted from the heat before you even finish your round, to actually making for pleasant playing conditions.
Finally you should always bring the usual items any properly prepared golfer has including spare gloves, a towel or two (particularly useful for wiping sweat from yourself and your grips).
Should I stock up on golf balls or buy them on my travels?
Most Indochina golf courses have lost of water hazards and it is not uncommon for even good golfers to loose several golf balls during their round. Stock up on 1-2 dozen of your favourite golf balls.
How important is travel insurance?
Whether it's your trip, your possessions, your golf bag, or your health, travel insurance has become an essential item for all golf travellers. The top reasons are: peace of mind, and protection against the unexpected. Some 85 percent of our golfers buy travel insurance from their home country and personal insurance agent. This covers you if:

Your flight has been delayed or cancelled.

Your bags are lost.
Your wallet is stolen, and you need emergency cash.
You need to cancel your trip due to illness.
You have a medical emergency in a foreign country.


Any custom or immigration requirements that the travelling golfer must be aware of when travelling to the Indo-China region?
Citizens of ASEAN, European, Australian, and America countries do not require a visa to enter most Indochina countries for golf tourism up to 30 days in length.
What are the advantages of hiring a local tour operator to make ground arrangements for a golfing trip abroad?
The advantage of using a local golf tour operator is that they will take all the responsibility of securing your accommodation, golf course bookings, and transport arrangements during your holiday. With the expertise of knowing how local business works, together with the potential language complications, this will ensure that from the moment you arrive, you will have the maximum free time to enjoy every aspect of your golf tour, without any worries and concerns.
Is a self-drive holiday advisable and what advice
would you have for such travellers?
It actually is much better and advisable to get a driver instead of renting a self drive car in Indochina. The roads are not safe and foreign driver will be blamed in case of any accidents. Moreover, many of the roads are not well marked and the sign boards for many of the golf courses are in foreign languages like Thai, Cambodian, and Vietnamese, which make getting to and from the golf courses an improbability at best. The costs for airport, land, and golf transfers are always included in golf packages from reputable local agents. So sit back, relax, and enjoy your golf trip.
Is it better to be armed with the national currency like Thai Baht or US dollars when golfing abroad?
Yes, travellers should change money on arrival to pay for incidentals, gratuities, and small items at stores that do not accept credit cards. All major airports have money changing kiosks, banks, and ATM machines where local currency can be purchased at competitive rates.


What is the most appropriate or competitive time of the year for a travelling golfer to Indo-China?
This is the most frequently asked topic on which I continue to receive many questions.

When planning your Indochina golf holiday, it is very important to take into account the time of year you travel. There are 2 very important aspects to this, the first being the weather, and the second being the cost, with huge variations in price between the 'high' season and the 'low' season.

With regards to the weather, it is basically broken down into 2 seasons. The 'dry' season is from November to April with clear skies and moderate temperatures and the 'green' season is from May to October with overcast skies and more frequent rain.
The peak tourist season coincides with the 'dry' season, thus prices are also at their highest, especially from December to February when large numbers of Europeans golfers descend on South East Asia to escape the snowy conditions on their home fairways.
Here is a secret tip for golfers playing in Thailand that want the best of worlds, good weather and good prices. During the middle of the "green" season during the months of June, July, and August south west winds from the Indian Ocean bring in rain laden clouds over most of the region. This produces heavy downpours almost like clockwork practically every afternoon.
For the real golfing enthusiast, the predictable afternoon rain is easily dealt with by playing in the mornings, which is the preferred tee time for most anyway. Moreover, not only is daily morning golf a certainly, the best bargains for green fees and accommodations are to be had this same time of year. As a final bonus, their are hardly and other golf travellers on the courses or at the hotels during this time period which insures 4 hour rounds and gives you the best service at your selected hotel.


Playing on an Indo-Chinese golf course, what are the dos and don'ts?
Indochina has no doubt become one of the leading destinations in the world for visiting golfers. There are now over 325 golf courses with new one's appearing on a regular basis to accommodate the large numbers of golf travellers.
Here are a few special golf tips that if well understood will ensure that you have an excellent time on the links in Indochina.
Golf in Indochina can be a bit different to what you are used to, and certain aspects of etiquette must be strictly adhered to. You must remember that you are in a country that has completely different culture and customs, and you must adapt to this as a visitor.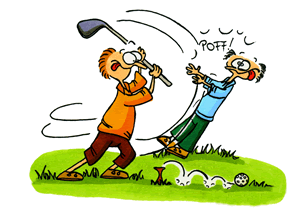 The style in Thailand, Indonesia, and Cambodia is certainly a more relaxed when organizing things, and although this can lead to great frustration, it is very impolite to show this, and certainly will not lead to any great assistance. A simple smile and show of courtesy goes a very long way on the golf course.
When playing golf in Indochina remember you are a visitor, and respect the locals who are also playing. Golf is still quite a new sport out here and they are not quite so familiar with the etiquette that we have been taught.
I had never come across playing in a 5 ball before I moved here. One particular group of locals in Indonesia had 2 caddies each, (one for the umbrella and one for the clubs) meaning there were 15 people walking up every hole. Quite a sight I can assure you. More than often, they will not stand aside and let you play through as they are not so familiar with this concept of golf. However, if they are holding your game up, if you are a 2 ball for example, a polite request may solve the problem. Getting frustrated and hitting balls into their group is certainly not the thing to do.
Caddies are a unique feature of golf in Indochina, and predominantly female, they perform a great task in very tiring conditions. Always be polite and courteous to your caddy, and you are sure to get a great service. Although the language can be a problem, there are ways to get around this. Tips are greatly appreciated by the caddies and I recommend around $10 US dollars or more if you are pleased with her service.
Call holes at par 3's are also a fairly unique feature in Thailand. When all of your group's balls are on the green, simply have your caddy mark the ball, then stand aside and let the group behind play their tee shots. You then proceed onto the green and complete the hole. The concept of this is to speed up play but I am not convinced that it works at all. However, it is a rule on many of the courses and must be adhered to.
The refreshment and drink stops that are located every 3 or 4 holes are a great concept in Indochina. When you stop for a break, remember to ensure that you do not fall behind the group in front. By maintaining your group in relation to the players in front will avoid any unnecessary confrontation on the course with other groups behind.
For visitors that have played golf in Indochina before, you will be certainly be aware that there are many water hazards on the courses. Often these 'lakes' are frequented by young males with the purpose of finding your ball should you hit an errant tee shot. If you should be in this situation, a small tip of $1 US is expected by the 'crocodile', should he manage to retrieve your ball.
Any other advice for golfers?
Everybody should be playing golf for fun and enjoyment, and although golf can provide us with many frustrations, by keeping a cool head you will get far more out of the game and ensure you have a great time golfing in Indochina. I hope that this information is useful to you. I would love to hear about your unique golf experiences and comments and can be reached at info@golfasian.com